Flying V Pictures
Here are some pictures of Flying Vs built by other modelers!
Moni Levy's Flying V Slope Soarer (unpowered) -- "Compared to the Zagi it flies like a RACER and I love it."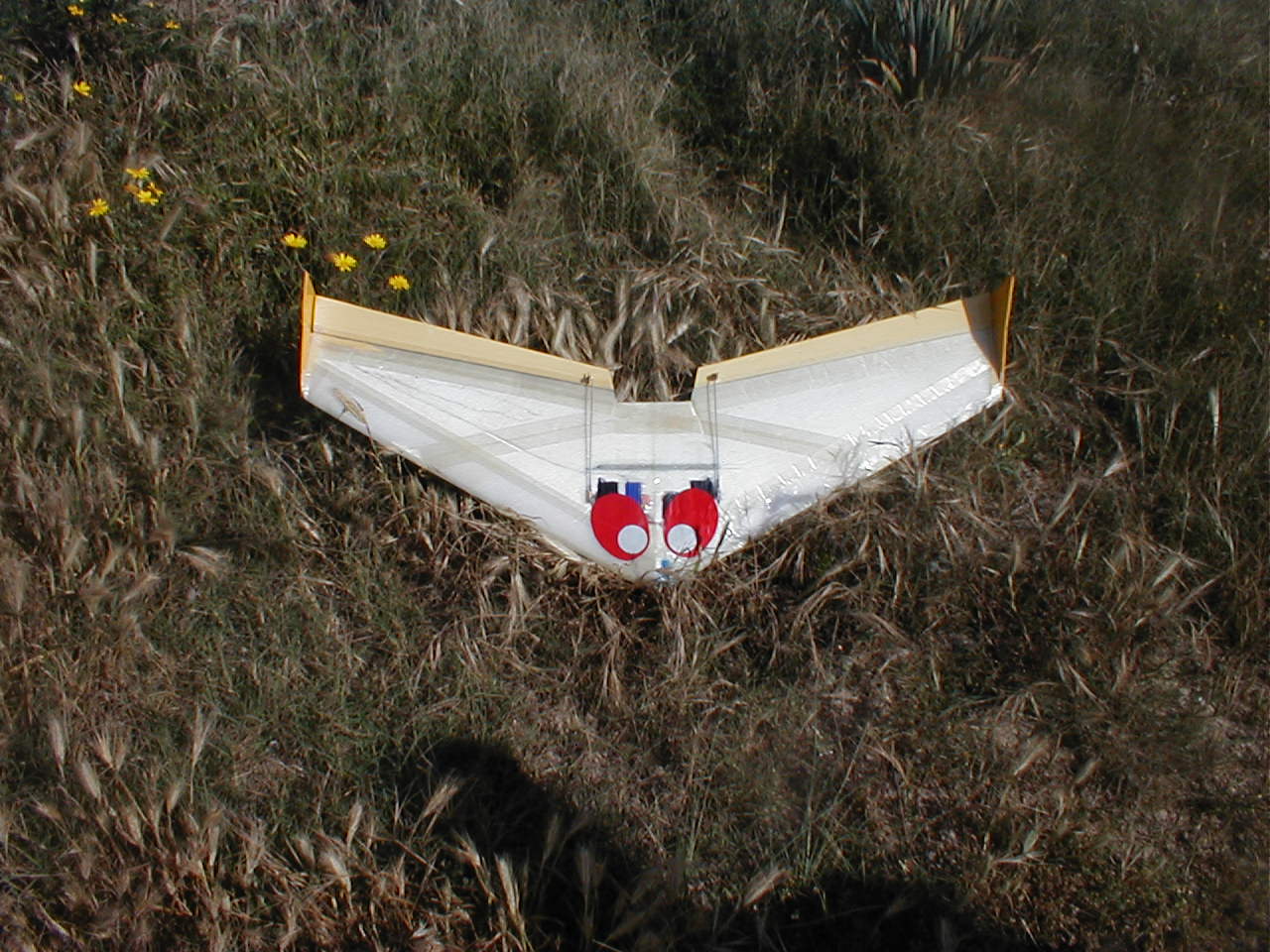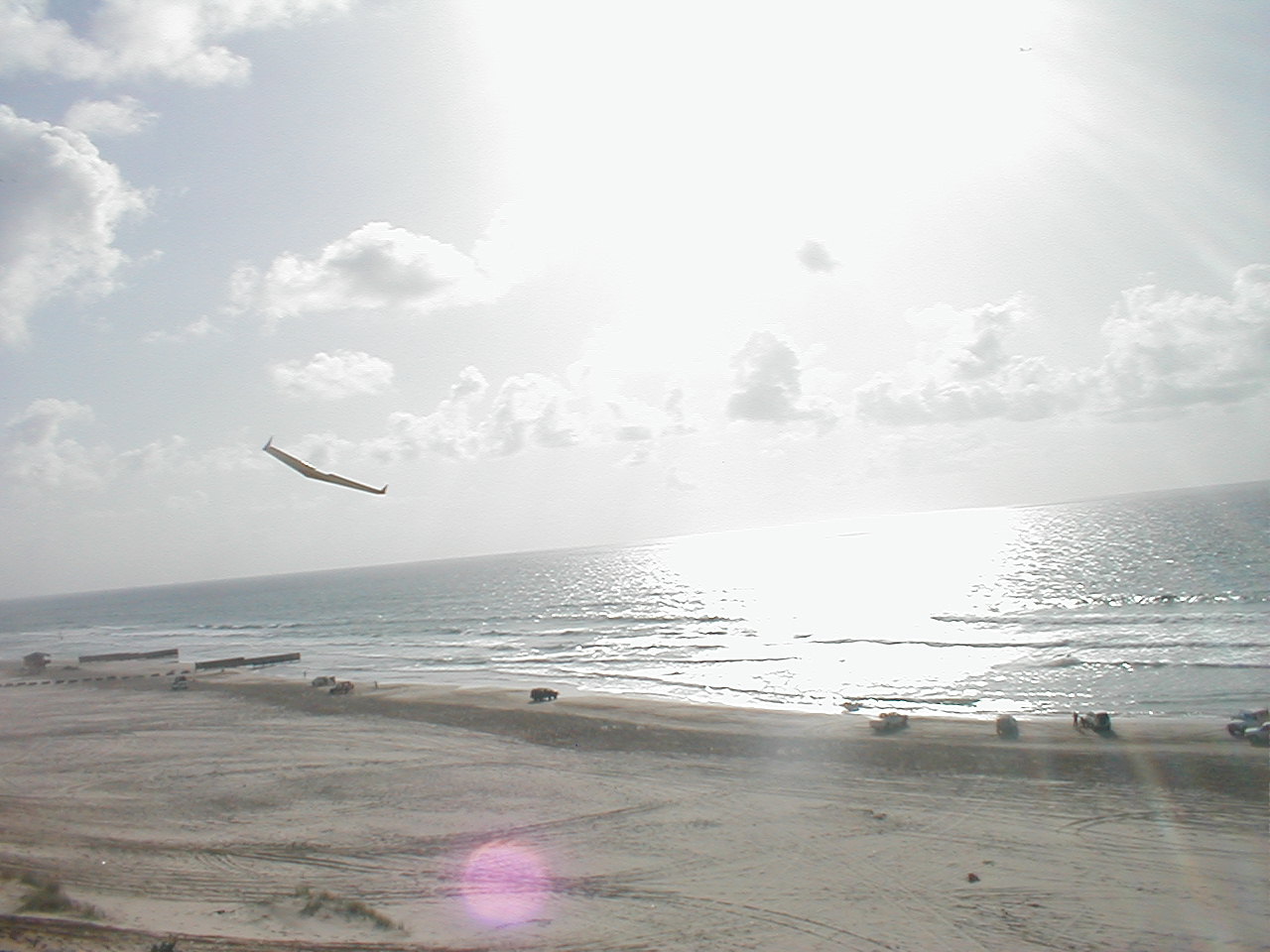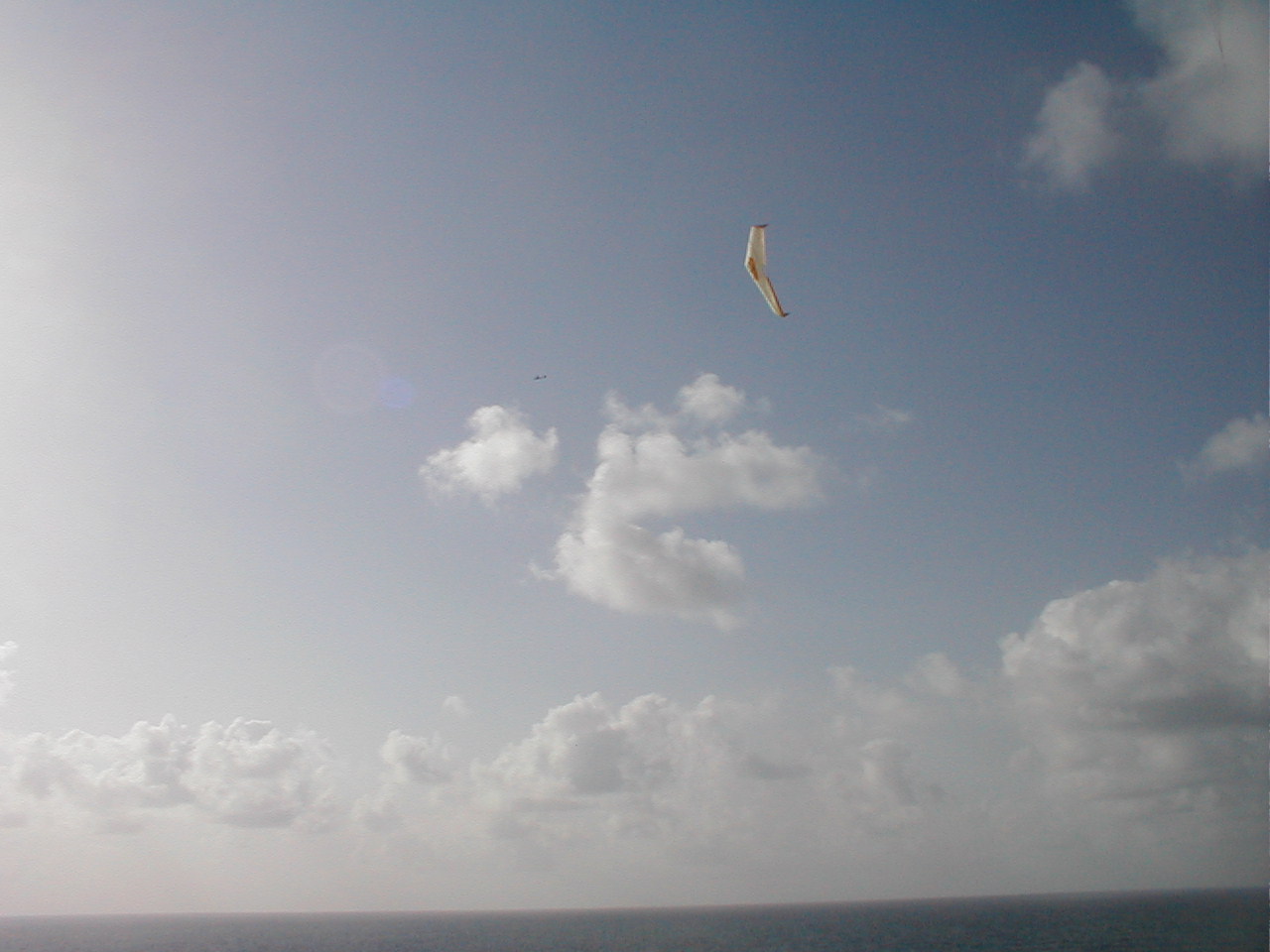 Brian Walker's Flying V -- "This thing rocks!"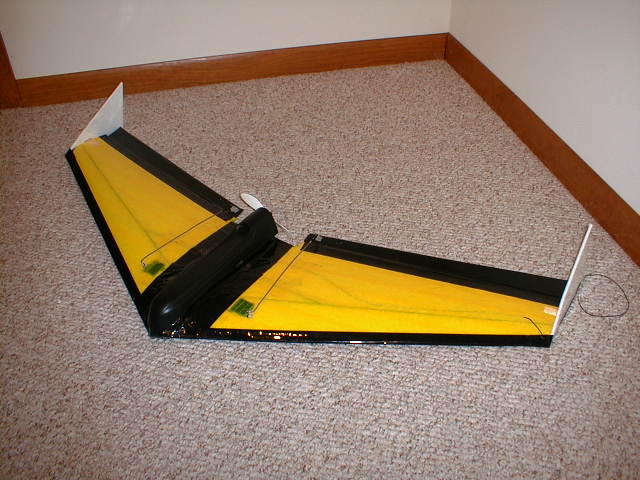 Frank Boonstra's Flying V (Monocote covering) -- "BOY, this wing really screams !!!!!! Slow and stable, easy trimmable (better than the first wing) Roll rate is 2 rolls per sec at 100% power. Looping is easy from level flight...the snappy ones or the really BIG ones..them i like the most :) Full dive this plane really kinda scares you, with a big haul i like to make low passes, make a big loop and land right out of the loop :) Flighttime is 5 minutes aerobatics or up to 10+ minutes with throttle management (8/600AE) (first flight was 15 minutes had some thermals )."